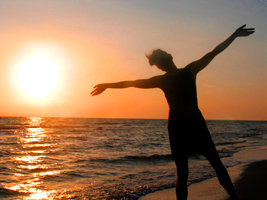 As an artist, my intention is to offer jewelry that encourages each individual to express their creativity and their authentic self through the ancient tradition of adornment. I like to think of my art as landscapes in metal, fusing elegance with everyday wearability.
In 1996, I graduated from California College of the Arts with degrees in metal work and design drawing and established CarmenQ Jewelry. Whenever I go to a gem trade show, my creative nature goes a little wild and I get passionate about the possibilities for new designs and concepts. If I didn't contain my excitement, I'd be creating a new line every two months!
I've been studying color and design principles with Jennifer Butler and incorporating her principles into my work. Jennifer is a teacher of the four season color harmony theory founded by Suzanne Caygill.
This work teaches us how to communicate clearly, powerfully, and lovingly by dressing in alignment with our true essence. Weaving together spiritual principles, self-love, and reflecting our natural beauty, we present ourselves authentically while creating more balance in our lives.
In my studio in Novato, California, I integrate accessory consulting with designing and handcrafting jewelry. Offering tools to accentuate one's natural beauty through conscious accessorizing, I help my clients make confident decisions about jewelry that best radiates their true nature.